HUNTING OHIO ON OUR PROPERTIES
All of our hunts include lodging and meals unless otherwise specified. Our properties are in south-central Ohio. We hunt in Highland, Adams, and Scioto counties right in the middle of big buck country. We will do our best to make your hunt here with us a success; we have spent countless hours on these properties getting ready for your arrival to make sure you have every possible chance at a trophy class deer. We are here for you, to let you in on what we already know. We will make suggestions on where to hunt when to hunt and every other aspect of the hunt, but it is ultimately up to you to follow through on our suggestions. We will not beg you to get up earlier, stay later, or try harder but we will give you every opportunity possible to harvest an animal. They are here, they are 100% wild, and If you get one you will have earned it. We will take you to and from the stand, we will be there to help track, drag and process your kill. We will help you as much or as little as possible, that is up to you. This is your hunt.
Lodging: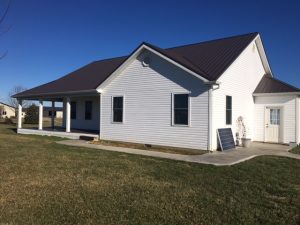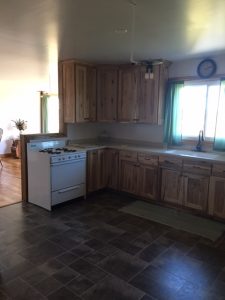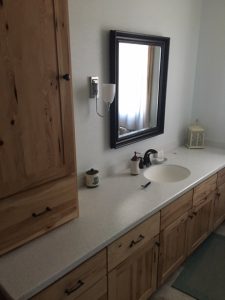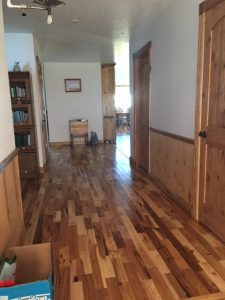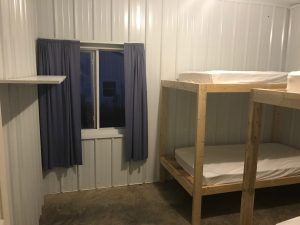 Lodging is on-site in our bunkhouse. It is not a 5-star resort but it is clean, warm and dry. Beds are bunk style beds. You will need to bring your own linens or sleeping bags, whichever you prefer, along with your own pillow, towels, and washcloths.
Meals:
Breakfast will be continental style, cereal, pastries, fruit, etc.
Lunch will be sandwiches or other self-serve items, they may be packed and taken with you or you can return to camp at lunch time, whatever you choose to do.
Supper will be a hearty cooked meal, most likely something grilled and fixin's.
* It is very important that if you have any special needs or allergies regarding your diet that you let us know ahead of time.*

License and Tag:
Hunting license and tag are both available over the counter or online. The current price for these items is $141.50 for your license and $41 for an either-sex whitetail non-resident hunter. We are hunting only trophy whitetail bucks here on our properties unless arrangements have been made ahead of time to take a doe. However, it's always coyote season here on the TRA property, feel free to shoot them on sight.
2018 Trophy Whitetail Pricing:
Opening Week — October 1-5 
$1,700.00
Pre Rut — October 8-19
$1,600.00
Early Rut — October 22-26
$1,800.00
Rut — October 29-November 16:
$1,900.00
Youth Gun Weekend — November 17-18:
**Includes one Chaperone and One Youth Hunter. **
$1,200.00
Thanksgiving Week — November 19-23:
$1,800.00
Gun Week — November 26-30:
$2,600.00
Two Day Gun — December 22-23:
$1,200.00
Late Muzzleloder — January 7-11:
**Four Day Season**
$2,100.00
Bow Hunts — December 1- February 1:
$300 a day with lodging no meals, 3-day minimum. (Meals may be added.)
Spring Turkey Hunts:
3 day, lodging included
$500 Unguided
$800 Guided
**Spring Turkey hunts do not include meals**
**10 People Max in Camp at all times**
**All hunts are 5 days, lodging and meals included unless otherwise stated**
Special Group Discount:
We have found that camp runs a lot smoother if everyone knows each other.
Groups of five or more people will recieve a $200 discount per person.
Groups of ten or more people will  receive a $300 discount per person. This constitutes buying out the camp.
Do It Yourself on one of our properties:
Are you the kind of hunter that likes to do your own scouting, hang your own stands, and take care of yourself? We have farms available where you can do just that. We can accommodate groups of one to six individuals. Lodging is included in our on property farmhouse. Five full days of hunting, no matter the group size: $3,000.00.
HUNTING WITH US AROUND THE WORLD
We've traveled to beautiful places, hunting everything from whitetail deer and turkey, to bow-fishing on the North Carolina coast, to hunting dangerous game on the plains of South Africa.  You can see some of our adventures on the gallery page.
This is just the beginning for us, and we'd love to have you along for the ride. The opportunities and options for a hunt with us are endless. No matter where it is you may want to hunt, we can make it happen. Contact us now, and let us make your dream hunt come to life.